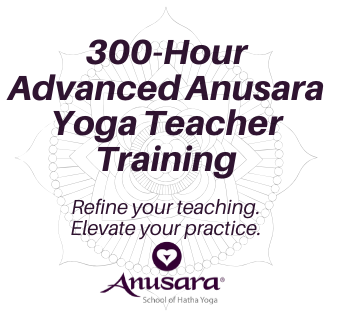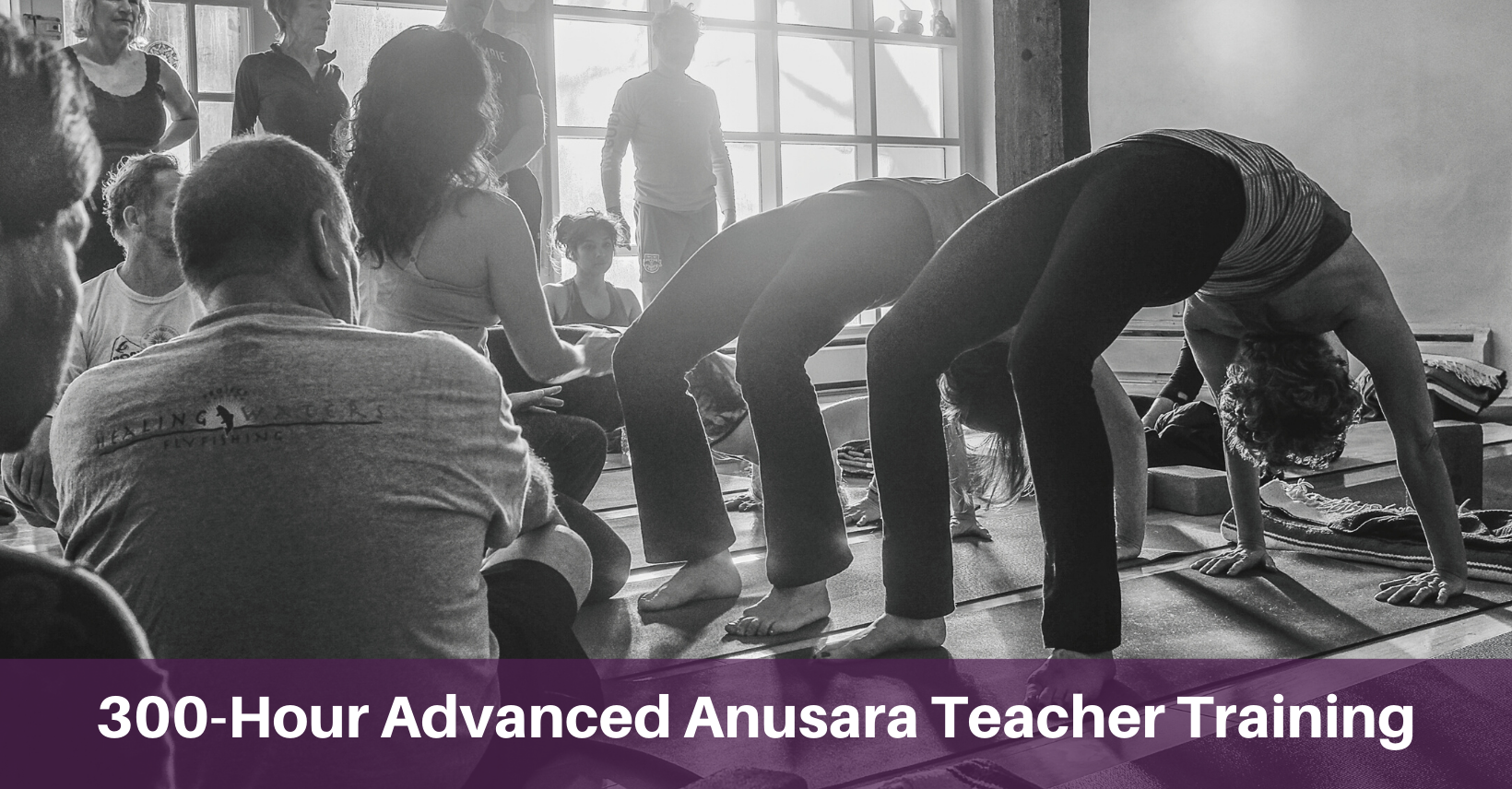 Covid-19 Update
Our Yoga Alliance approved training is offered online.  
Program Overview
Teaching Anusara Yoga is a way to embody what you desire to learn. This training will guide you deep into the art and science of building a skillful, heart-centered and life-affirming yoga class. Shree Yoga's program is the  prestigious 300 hour advanced Anusara® yoga teacher training. Registered through the Anusara School of Hatha Yoga with the Yoga Alliance and taught by five Certified Advanced Anusara® Yoga Teacher Trainers. This program is for those wanting to increase their Anusara teaching skills, or those wishing to learn how to teach yoga in the  Anusara style. The in-depth curriculum will expand and refine your yoga practice and teaching abilities in two main areas:
Teaching: learn and develop advanced skills to be able to teach  high-quality Anusara yoga classes.
Personal Development: receive advanced training in asana, pranayama, meditation as well as continuing studies in areas such as anatomy, yoga philosophy, and more.
The program consists of three integrative parts:
1. The Bridge Program: is the pre-requisite for any RYT-200 who did their training in a method other than Anusara. It is a transitional program that will bring you up to speed on Anusara methodology and prepare you for the rest of the training.  You will receive 36 elective hours credit for this program.  The Bridge Program can also be taken by those who completed a 200-hour Anusara training as a refresher for 36 elective hours credit.  If your 200 hour training was an Anusara training, the Bridge program is not required.
2. Nine Required Modules: The main body of the program consists of 9 Required Modules which are the backbone of teaching a skillful class.  These 156 hours will hone your skills, further educate you and provide significant in class time to practice your craft under the guidance of an experienced teacher trainer. The training is spread out. Modules are scheduled on weekends over a period of two years beginning autumn 2020 and finishing autumn 2022. Weekends in 2021 that are online will run Saturday and Sunday from 9-12:15 pm (3 hours + break time) and 1:15-4:30 pm (3. hours + break time) pm EST
3. The Elective Portion of the Program: 144 Elective Hours can be fulfilled through:
Taking more hours of the required modules at Shree or with another 300 hour Anusara training.
Yoga for Seniors and Chair Yoga elective module
Ayurveda elective module
Repeating or participating in any or all of the 100-Hour Immersion or the 100-Hour Teacher Training
Taking any workshop with a Certified Anusara Teacher, as long as the subject matter is in alignment with one or more of the essentials of Anusara Yoga, namely, the Universal Principles of Alignment, non-dual Tantra, and the 3 A's.
Up to 36 hours with a licensed Subject Matter Specialist.
Bridge Program Hours can be applied retroactively for any of the above taken in previous years with a then Certified Anusara teacher.
Description
The Bridge Program is for RYT 200s who did their training in a method other than Anusara yoga. It is a pre-requisite to the  300-Hour  Training and will bring you up to speed on Anusara methodology.  This program will be held online and possibly also in person. More details here.
dates
January 29 & 30, February 26 & 27, and March 26 & 27, 2022
INSTRUCTOR
Rachel Dewan
FEE  $789 Register here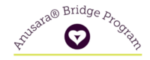 application process
1. Download and complete the application form.
2. Schedule a 20 minute phone interview with Chaya: 201-822-1131 or chaya@shreeyoga.com.
PAYMENT AND DISCOUNTS
*Please note that the fee for the training includes only the 9 required modules. Elective Hours are not included in the prices below.
Option 1: Pay for all 9 required modules upfront for a $300 savings
$2899 save $300 + $100 when you pay with cash, Venmo or check
$2999 save $300 when you pay with a credit card.
Option 2: pay module by module – take all 9 required modules with us, module by module, and we'll give you Module 9 Part 2, for free (save $245). Register for individual modules below.
Module 1 Online: Universal Principles of Alignment
Description
This module will focus on cultivating a clear and powerful ability to teach with the Anusara Principles of Alignment.
dates
January 16 & 17, February 6 & 7 2021
instructor
Chaya Spencer
Fee
$509 or $489 by check or cash
Module 2 Online:
Sequencing
Description
Learn how to sequence asanas based on sequencing principles, which are in turn based on the biomechanics of the body and deep knowledge of asana.
Learn More
dates
March 20 & 21, 2021
instructor
Rachel Dewan
Fee
$254 or $245 by check or cash
Module 3 Online:
Teaching with a Theme
DESCRIPTION
Learn and practice a group of simple but coherent methods to make class themes authentic and powerful.
Learn More
dates
May 1 & 2 2021
instructor
Chaya Spencer
Fee
$254 or $245 by check or cash
Module 4 Online: Functional Anatomy Applied to Yoga
Description
Study the anatomy of the body from a functional point of view. Enhance your understanding and your teaching.
dates
September 25 & 26 and October 23 & 24 2021
instructor
Julia Pearring
Fee
$509 or $499 by check or cash
Module 5 Online:
Teaching Pranayama
Description
Deepen your understanding, practice and teaching of Prana, the Subtle Body, and different Pranayama techniques
Learn More
dates
December 4 & 5 2021
instructor
Rachel Dewan
Fee
$254 or $245 by check or cash
Module 6 Online:
Tantric Philosophy
Description
Dive into the teachings and the practice of non-dual Tantra, the life-affirming philosophy that underlies all the teaching and practice of Anusara Yoga.
dates
January 8 & 9 and January 29 & 30 2022
instructor
Elizabeth Doberneck
Fee
$509 or $499 by check or cash
Module 7 Online: 
Observation & Adjustments 
Description
Practice of the art and skill of observation and adjustments.
dates
March 12 & 13 2022
instructor
Rachel Bush
Fee
$254 or $245 by check or cash
Module 8 Online:
Teaching Meditation
Description
Learn a simple 3 step process for teaching meditation while deepening your own meditation practice.
Learn More
dates
April 30 & May 1 2022
instructor
Elizabeth Doberneck
Fee
$254 or $245 by check or cash
Module 9 Part 1 Online:
Anusara Methodology
Description
Study the use of succinct language, refine how to give effective demonstrations, improve breathing cues and more.
dates
September 17 & 18 2022
instructor
Chaya Spencer
Fee
$254 or 245 by check or cash
Module 9 Part 2 Online:
Co-Mentoring Program
Description
With feedback from the group and your instructor, prepare for the Anusara Certification video assessment or work on perfecting class preparation skills.
dates
October 22 & 23 2022
instructor
Rachel Dewan
Fee
$254 or $245 by check or cash
With my 40 years of martial arts, I was humbled by Shree's master instructors and mentors that shared their decades of experience to give us an amazing, open-minded learning outlook. Philosophy, anatomy, asanas, and principles of alignment are integrated while developing and threading themes with breath into flo
wing sequences. The curriculum was presented with constant compassion and nurturing to develop each student as we grew from different levels. The Shree Teacher Training was the most transformational mind, body, and emotional experience you will have.
Joseph DeLorenzo
I highly recommend the teacher training program at Shree Yoga Studios. The
teachers are amazing. They are expertly trained themselves and offer trainees the highest quality of education. The curriculum is detailed, covers an enormous amount of learning, is rigorous yet incredibly organized and ultimately gives you a wealth of knowledge and a firm understanding of Anusara yoga and yoga philosophy overall. The teachers and mentors are devoted to each and every trainee and are always available for additional guidance. Their support, compassion and dedication is outstanding.
Liz Newell
Prerequisites
Completed an Anusara 200 hour training or 100 hours of the Anusara Immersion and 100 hours of Teacher Training.
Completed a 200 hour teacher training in any style of yoga and 3 years of teaching experience and has completed the 36 hour Bridge Program. These hours count as elective hours towards your 300 hour total.
Complete the application and a phone interview with the director, Chaya Spencer.
Completion Requirements
For 300 hour Anusara School of Hatha Yoga Certification through the National Yoga Alliance:
Complete each of the 9 required modules of 156 hours plus the balance of 144 elective hours. If you miss a module or any significant portion of a module, you can make it up at a later date by finding another 300 hour Anusara Training and taking that module then. We are only running this training once so you won't be able to catch a missed module on another cycle of advanced training with us.
Complete any reading and writing assignments.
Pay all fees and outstanding balances
Application Process
To apply:
Download and complete the application.
Complete a 20 minute phone interview with Chaya. Contact Chaya to schedule
*If you are not interested in receiving a 300 hour certificate, you do not need to fill out an application but may register for any modules you wish that you meet the pre-requisite for.
Registration with Yoga Alliance
Once you complete all of your hours and can demonstrate that you have integrated the Anusara methodology you will receive your certificate of completion of the 300 hour from the Anusara School of Hatha Yoga. You may then submit your certificate to and register with the National Yoga Alliance at the 500-hour level. You will also be eligible to apply for Anusara Elements or Anusara Inspired licensing.

For those wishing to become a Certified Anusara Teacher or CAT:

If you are already registered as an Anusara licensed teacher, you will be able to apply for Anusara certification if your lead trainers feel you are ready.
If you not currently an Anusara licensed teacher, upon completion of this course, you can register as either an Anusara Inspired or Anusara Elements teacher. After teaching Anusara for two years, you can apply for Anusara Certification.
About the Lead Instructors
Chaya Spencer, E-RYT 500 YACEP Certified Anusara Yoga Teacher
Chaya Spencer, Certified Anusara Teacher, E-RYT 500 and Founder of Shree Yoga Studios has been a student of yoga and meditation since 1969 when she was introduced by her Mother to her first Indian Guru and began to meditate at the age of 6. Born and raised in New York City, Chaya traveled to India when she was 14 to study yoga and meditation. From 1978-1992 Chaya lived in a spiritual community, or Ashram, and traveled repeatedly between India and the US studying and teaching meditation, yoga, Sanskrit, Indian philosophy, music and cooking. She received her first yoga teacher certification in India in 1990. Chaya received her Anusara Certification in 2002. Read more about Chaya here.
Rachel Dewan, E-RYT 500 Anusara Certified™ Yoga Teacher
Rachel Dewan is a Certified Anusara Yoga Teacher but more importantly, she is a seeker. For as long as she can remember, she has read, studied, journaled, listened, practiced, and prayed. Naturally in her adult life this led her to yoga where, from her first class in college in 1995, she experienced a feeling of connection, support and ease. Yoga became a path of learning and lifelong practice that has helped to shape her life in all aspects, reminding her that when we open to the power of grace in every moment, we can choose the life we desire to live. Read more about Rachel here.
Elizabeth Doberneck, RYT 500 Certified Anusara Yoga Teacher
Elizabeth is a yoga teacher of more than 25 years standing. Her intention as a teacher is to help each student find their appropriate edge of growth and transformation, with the understanding that even small shifts can bring great healing and sense of accomplishment. Her classes combine a deep knowledge of therapeutic alignment with intelligent sequencing and inspiring themes to create a meaningful practice that meets each student where they are. She also works privately with students wishing for more focused, therapeutic assistance.
Elizabeth is also an authorized teacher of Neelakantha Meditation, a practice of Deep Tantric Meditation governed by the principle of effortlessness. She offers formal personal instruction into this method alongside an 18-month program of continuing support to help each person establish a life-long, self-sufficient practice. In addition, she is currently co-teaching an advanced meditation study and practice program for the Blue Throat Yoga School of Meditation. Read more about Elizabeth here.
Julia Pearring, RYT 500 Certified Anusara Yoga Teacher
Julia has studied anatomy, kinesiology and physiology in depth for 10 years, studying not only with anatomists, but manual therapists, movement specialists and with the human form itself- having spent over 100 hours in dissection labs. She supports students in the exploration of their optimal range, to uncover the strength and potential of a deeper alignment no matter their range of movement.
Her cultivated, integrated focus on form, movement and the principles of Anusara yoga has organically led her to teach anatomy trainings that empower teachers as well as built her a thriving private yoga practice. She strongly believes that a working awareness of the relationships within the physical body is an invaluable branch of study for yoga teachers and practitioners. She lives and teaches in NYC, she is the managing director of the World Yoga Center.
Rachel Bush, RYT 500 Certified Anusara Yoga Teacher
Rachel came to the practices of yoga and Ayurveda with the desire to heal. After her first year of practice she had undergone such a transformation in her health and state of mind she decided to dedicate her life to these practices. She is a Certified Anusara Yoga Teacher, Licensed Massage Therapist and Ayurvedic Practitioner. She has been teaching Anusara Yoga since 2005. She has been studying herbal medicine and Ayurveda for over 15 years and graduated from New World Ayurveda in 2018. She enjoys teaching with humor and a light heart and weaving storytelling with technical instruction to demystify the complexities of mind and body. She believes that we are each a channel of brilliance and through healing we open the door to our own greatest treasure. She runs Mosaic Studio Collective, an Anusara yoga studio in Trumansberg, NY.
Payment Options
Fees and Discounts
9 Required Modules
Please note that the fee for the training includes only the 9 required modules. The Bridge Program and Elective Hours are not included in the prices below.
$2699 Early Bird Discount before June 1: save $600 when you pay with cash or check
$2799 Early Bird Discount before June 1: save $500.
$$2899 pay in full after June 1 with cash or check: save $400
$2999 Pay in full after June 1: save $300
$3299 cost of all 9 required modules when paid for individually
Bridge Program
$689 Early Bird Discount: save $70 when you pay with cash or check
$709 Early Bird Discount: save $50 before June 1
$739 after June 1: save $20 when you pay with cash or check
$759 after June 1
Electives
Since the elective hours can be completed in many different ways and with many different teachers, we are not including payment options for these. Some may already have accrued the full 144 hours of electives or some portion thereof prior to starting the training
Payment Plan
Pay module by module to spread your costs out over 2+ years.
Books
It will also be expected that participants purchase several texts. Reading lists will be sent out prior to each module that requires a text.
Refund Policy
If you have made payment in full for the entire training, up until 14 days prior to the start of the first module your payment is refundable less a $250 administration fee. No refunds will be issued from that point on. If you are paying module by module, each module is refundable up until 48 hours before the module begins less a $75 administration fee. If you cancel within 48 hours of the start of the module, no refunds can be issued. Your payment will be returned in full if you are not accepted into the program or if Shree Yoga cancels the program.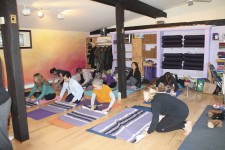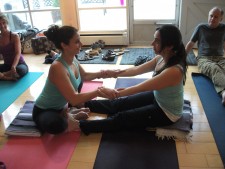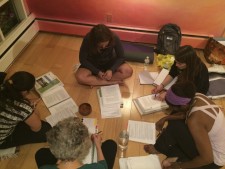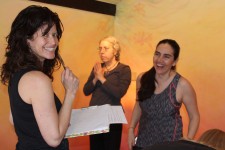 One of the unique things about this course, was the opportunity we had to meet with mentors in smaller groups. In our mentoring sessions, we worked with highly qualified teachers in an intimate setting. The allowed us to really grasp important concepts, and have a chance to work through any concerns or learning blocks that came up. In addition to the mentoring sessions, we also had the opportunity to hear from guest speakers who were able to inform us of their particular specialty. This is a program suitable for all yogi's, whether aspiring to be teachers or not. Going through this program will enrich your life in ways you would never have imagined! Nancy Gross
As a 200 hour RYT hatha trained yoga teacher, I was eager to hone my craft and Anusara yoga, with its clear and systematic principles of alignment and its heart oriented theming, was the way. Chaya has created an organized and comprehensive program through which she freely and humbly shares her wealth of experience and depth of knowledge. She was unfailingly clear and direct, while at the same time being encouraging and compassionate. Chaya's big smile and the twinkle in her eyes display her love of yoga, her love of teaching and her love of her students. I am so grateful and honored to have been a part of the Shree Teacher Training Class of 2014! Nancy Seeback
I was a little hesitant to sign up as I felt my practice was not at the level that it "should be" to become a yoga teacher but my love of the practice outweighed my hesitancy. I have come to realize that there is no "should be." We were a large and varied group of students and each one of us came to the training with different abilities and different backgrounds. We were all honored for where we were and encouraged and fully supported throughout. Alison Simpson
Choosing the Shree Yoga Teacher Training program was the smartest move I have made in a while. Chaya has just given me all the tools I need to become a very good yoga teacher in the Anusara style of yoga. She has immeasurable amounts of knowledge, patience and grace and knows and understands how to teach people so that they really understand the material. Chaya has built a solid and abundant curriculum that is followed throughout. She has transferred and shared her knowledge with us very clearly and precisely. The Shree team of Anusara yoga teachers like Rachel and Elizabeth are unbelievably amazing mentors to our smaller groups. If you want a vigorous and prestigious certificate with the best teachers around, you have come to the right place! Leeron Benesch
Being in the Teacher Training at Shree has truly changed my life and brought about an awakening of grace and faith within myself. The heart inspired teachings of both Chaya and her assistant, were wonderfully meaningful and full of inspiration. This training was not only extremely organized and rigorous but empowering as well. I have received an abundance of knowledge that will help me be an inspired teacher; therefore able to help others follow their heart and their dreams. Anne Dixon