Anusara® Yoga Immersion 2023-24
The Immersion is a 100 hour course of deep yoga study designed for yoga students of any style or level of practice who want a deep exploration of yoga poses, philosophy, practices and more.
Free Info Sessions
Curious about the immersion and want to learn more?  Join Rachel on Zoom for a free online information session where you can ask questions and learn more about the program.  Reserve at least 24 hours in advance by emailing: Rdyogamama@gmail.com.  Rachel will send you the Zoom link prior to the session.
Thursday, June 29 7:30 – 8:00 pm SPECIAL: Attend this info session and register before July 1 and receive the PDF of the Immersion Manual FREE!
Sunday, July 9 6:00 – 6:30 pm
Wednesday, September 6 7:00 – 7:30 pm
Immersion Dates
3 Weekends in person from 1:00 ~ 7:30 pm with breaks.
September 9 ~ 10, 2023

January 20 ~ 21, 2024
March 23 ~ 24, 2024
18 Tuesdays 6:00 ~ 9:00 pm in person or online
September 26
October 3, 17 and 24
November 7, 14 and 28
December 5 and 12
January 9, 16 and 30, 2024
February 6, 13 and 27
March 5, 12 and 19
What exactly is an Immersion?
The Immersion is for yoga students of all levels who wish to take their practice and understanding of yoga to the next level.  This in-depth program explores the principles and philosophy of yoga in an organized and cohesive way, surrounded and supported by a like-minded community, which fosters an environment of deep trust and camaraderie.
The structure of the Immersion provides a solid foundation for diving deeper into your practice and understanding of yoga, and creates an opening that can profoundly transform both your practice and your life. In the Immersion we will explore: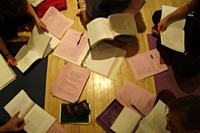 The Anusara Yoga Universal Principles of Alignment
Yoga Philosophy and Tantra
Exploration of the syllabus of Yoga Poses
Breathing Techniques a.k.a. Pranayama
Meditation
Journaling
Anatomy
Who can benefit from taking an Immersion?
The Immersion is for yoga students of all levels who wish to take their practice and understanding of yoga to the next level.  Maybe you don't want to take a yoga teacher training program, but you do want to learn more than you are getting in classes.  Or, if want to take a teacher training in future, this is an excellent preparation. It is also appropriate for teachers of other yoga styles who want to deepen their understanding of the alignment-based yoga system of Anusara yoga and learn the Tantric philosophy which underpins it. The Immersion counts as the first 100 hours of the Anusara 200-hour Teacher Training program, and as such is a prerequisite for those wanting to go on to complete the full 200-hour program.
What will happen in each class?
Each class will include a balanced mix of asana, discussion and contemplation. Together we will delve deeper into the alignment principles behind the practice of yoga poses and the philosophy that informs those principles. We will also meditate, do pranayama, and journal our way to optimal alignment of body, mind and spirit.  You will also receive several hours of bonus materials and videos to help you on your way.
Want to take it again?
If you have already taken Immersion with us or if you've completed our 200 YTT and want a review, or are taking an Anusara 300 hour ATT and need elective credit hours, you can take or retake the Immersion for the reduced fee.
How can I prepare?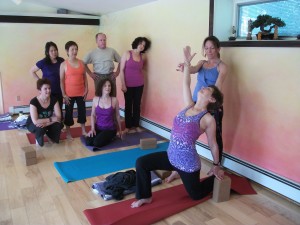 You will need the following:
1. Anusara Immersion Manual PDF $20.  After registering for the program, you will be sent a link to purchase the PDF.
2. Anatomy and Yoga: A Guide for Teachers and Students Book by Ellen Saltonstall
3. The Yoga Sutras of Patajali (recommendations will be sent to you upon registration)
4. The Bhagavad Gita (recommendations will be sent to you upon registration)
A reading assignment will be sent to you prior to the first class.  Cost of books and texts are not included.
Registration
Register for the 100 hour Anusara Immersion $1999
Early Bird discount: Save $200 when you register by July 1: $1799
Refunds are available up until seven days prior to the first class of the Immersion less a $150 administration fee.
Contact Chaya@Shreeyoga.com for payment plan options.
Missed Classes
There are no make-ups for missed classes. 75% of the class must be attended for full credit.  One on one make ups with Rachel are available for an additional fee.
Questions
For questions about registration, contact the studio director, Chaya Spencer, at 201-822-1131 or chaya@ShreeYoga.com
For questions about the program, contact Rachel Dewan on 914-980-5879 or rdyogamama@gmail.com
Teacher
The Immersion will be taught by Rachel Dewan, Experienced Certified Anusara Yoga Teacher and E-RYT500
Rachel Dewan has been teaching yoga since 2004. She teaches a full schedule of public and private classes, workshops, retreats, immersions and Teacher Trainings. Her highest goal as a yoga teacher is to inspire and uplift her students. Her classes infuse dynamic asana with deep teachings of the heart, with an added dash of humor, humility, pranayama and meditation, all designed to awaken the deepest longing of the soul to connect with the ineffable and infinite Source within.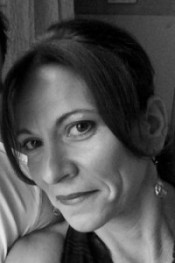 After attending classes at Shree for almost 2 years, I did want to deepen my practice.  I was mostly focused on learning more about alignment in asana poses when I signed on for the immersion. Indeed, in the immersion, we did a great deal of work exploring all the nuances of poses – the logic of the body, and the loops and spirals of alignment that advance balance and beauty in a pose.  This has been enormously helpful in bringing confidence and more enjoyment to my newly inspired personal practice. Kate Gregg
LOVED it!!!
I am so glad I convinced myself to step out if my comfort zone and participate in the Yoga Immersion.
I would never have guessed that I would miss it when it was over!
Karen Avezzano
The Immersion was a wonderful experience. The word that comes to mind is depth. We delved much more deeply into the principles and practice of yoga than is possible in regular classes. Each class, we focused on a different aspect of yoga and each class built on the ones that came before it. By the end, we had a much deeper understanding. Also, I enjoyed sharing the entire experience with the others in the class. Ronnie Kauder