Anusara Yoga Immersion Part One 2019
Part One | Part Two | Part Three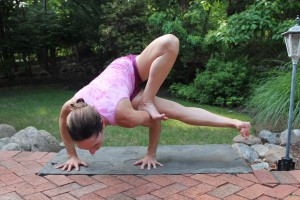 Early Bird Discount until July 15:  Save $50
Early Bird Discount until August 7: Save $25
Free Informational Sessions:
Attend any session by texting Rachel to reserve: 914-980-5879
Wednesday July 10 5:30 – 6:00 pm
Saturday, July 13 1:30- 2:00 pm
Wednesday August 7 8:30 – 9:00 am
Sunday, August 18 6:30 -7:00 pm
Wednesday September 11 5:30 – 6:00 pm
Immersion Dates Fall 2019
Earn 34 CEU credits from Yoga  Alliance
6 Sundays from 1:00-7:00 pm
September 22
October 6
October 20
November 3
November 17
December 8
What exactly is an  Immersion?
The Immersion is for yoga students of all levels who wish to take their practice and understanding of yoga to the next level.  This in-depth program explores the principles and philosophy of yoga in an organized and cohesive way, surrounded and supported by a like-minded community, which fosters an environment of deep trust and camaraderie. The structure of the Immersion provides a solid foundation for diving deeper into your practice and understanding of yoga, and creates an opening that can profoundly transform both your practice and your life. In the Immersion we will explore: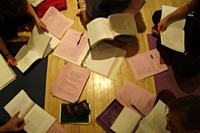 The Universal Principles of Alignment
Yoga Philosophy and Tantra
Level I Syllabus of Yoga Poses
Breathing Techniques a.k.a. Pranayama
Meditation
Journaling
Anatomy
Who can benefit from taking an Immersion?
The Immersion is for yoga students of all levels who wish to take their practice and understanding of yoga to the next level. It is an excellent preparation for those who plan to take a Teacher Training. It is also appropriate for teachers of other yoga styles who want to deepen their understanding of the alignment-based yoga system taught at Shree.
How many classes will I attend?
The fall Immersion consists of 6 Sunday afternoons.  For those who work or have other responsibilities during the week, this is the ideal opportunity.  For those with families, it leaves your Saturday and Sunday mornings completely free.
What will happen in each class?
Each class will include a balanced mix of asana and discussion. Together we will delve deeper into the alignment principles behind the practice of level I yoga poses. We will also meditate, do pranayama, and journal our way to optimal alignment. So don't worry, you won't be doing six hours of yoga! In addition, every class will include a break for snack and regrouping. Overall, you can expect to be pleasantly engaged physically, mentally and emotionally.
Want to take it again?
If you have already taken Immersion Part One with us or if you'e completed our 200 YTT and want a review, you can take or retake the Immersion for the reduced fee of $425. There is no on-line registration for re-takes. Registration must be made at the studio with cash or check.  For an additional fee of $25  you can receive 34 CEUs with the Yoga  Alliance.
How can I prepare?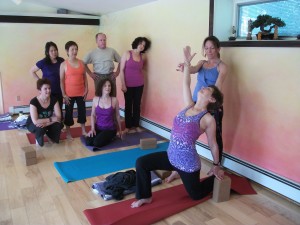 You will need the following:
1. Anusara Immersion Manual available from this link  for $20.
2.Anatomy and Yoga by Ellen Saltonstall
A reading assignment will be sent to you prior to the first class.
Register for Part One Here
Missed Classes
There are no make-ups for missed classes. Please buddy up with another participant to get notes from any classes you miss.
Teacher
Fall Immersion Part One will be taught by Rachel Dewan, Certified Anusara Yoga Teacher and E-RYT500
Questions
Please contact the studio director, Chaya Spencer, at 201-822-1131 or chaya@ShreeYoga.com
After attending classes at Shree for almost 2 years, I did want to deepen my practice.  I was mostly focused on learning more about alignment in asana poses when I signed on for the immersion. Indeed, in the immersion, we did a great deal of work exploring all the nuances of poses – the logic of the body, and the loops and spirals of alignment that advance balance and beauty in a pose.  This has been enormously helpful in bringing confidence and more enjoyment to my newly inspired personal practice.
Kate Gregg
The Immersion was a wonderful experience. The word that comes to mind is depth. We delved much more deeply into the principles and practice of yoga than is possible in regular classes. Each class, we focused on a different aspect of yoga and each class built on the ones that came before it. By the end, we had a much deeper understanding. Also, I enjoyed sharing the entire experience with the others in the class.
Ronnie Kauder