Our Teachers
Shree Yoga's expert teachers are highly trained and qualified to guide you into the practice of yoga and help you advance at your own pace.  There are reasons we are called "The Harvard of Yoga".
Chaya Spencer, E-RYT 500 YACEP Certified Anusara Yoga Teacher 
Chaya is an Experienced Certified Anusara Yoga Teacher, Teacher Trainer and the founding director of Shree Yoga. Born and raised in New York City, Chaya has been meditating since the age of 6 and first traveled to India to study mediation and yoga when she was 14.  For the next three years, she traveled all over the world with her meditation and yoga teacher, studying Eastern philosophy, Sanskrit, hatha yoga, Indian music and Indian cooking.  These were in addition to her high school schoolwork, which she did through correspondence. She attended Sarah Lawrence College, which accepted her on the basis of an essay she wrote detailing her extraordinary life experience.  Over the years, Chaya regularly returned to India for extended periods to continue her studies. She received her first yoga teacher certification there in 1990 and her Anusara Certification in 2002. Chaya thus brings to her classes the fruits of her deep and long immersion in the Indian yogic tradition, including a felt knowledge of the yogic texts and the philosophies supporting yoga. A gifted teacher steeped in the wisdom of yoga, her classes offer something for all. Even the newest and stiffest students report life-changing benefits from her gentle beginner classes, while more advanced students find their lives, minds, and bodies coming back into balance, even during difficult life transitions. Students frequently report that a class was so beneficial, it must have been designed specifically for them. "I think people say that because they come with a certain expectation," says Chaya. "It might be a physical or emotional problem, but whatever it is, they're ready to receive what they need, and that's what happens. Practicing yoga means spending time with yourself and connecting with yourself. If you go to yoga with that intention, it's only natural that you'll draw to yourself whatever you need."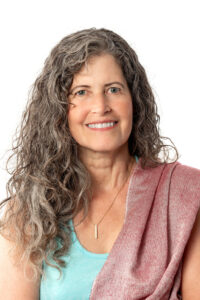 Rachel Dewan,  E-RYT 500 Anusara Certified™ Yoga Teacher
Rachel Dewan is a Certified Anusara Yoga Teacher and E-RYT500, but more importantly, she is a seeker.  For as long as she can remember, she has read, studied, journaled, listened, practiced, and prayed. Naturally in her adult life this led her to yoga where, from her first class in college in 1995, she experienced a feeling of connection, support and ease. Yoga became a path of learning and lifelong practice that has helped to shape her life in all aspects, reminding her that when we open to the power of grace in every moment, we can choose the life we desire to live.  She has had the blessing of studying and practicing many different styles of yoga, including numerous teacher trainings with some of the world's most renowned teachers all of whom were transformative figures in her life personally and professionally. She has been teaching since 2004 and in addition to classes she also teaches Anusara Immersions and Teacher Trainings, private sessions, yoga retreats, a wide variety of workshops, as well as writing a regular yoga blog.  Rachel also completed an 18-month Training incorporating Yoga and Jewish Spirituality in 2012 and regularly teaches yoga in Jewish settings.
It is her ultimate goal as a teacher to inspire her students to expand to their highest possible potential both on and off the mat, and help them to strengthen their connection to their own unique and divine nature.  Rachel's classes infuse dynamic asana and skillful pranayama and meditation, interwoven with deep teachings of the heart and spirit, designed to awaken the deepest longing of the soul to connect with its Source.  Contact Rachel at: rdyogamama@gmail.com or visit her website:  http://www.yogatova.com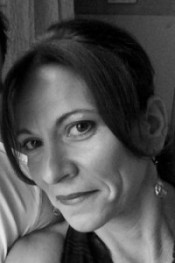 Elizabeth Doberneck, E-RYT 500, YACEP and Certified Anusara Yoga Teacher
I am a teacher, but I am a student at heart. I took my first teacher training in 1994 simply because I wanted to know more about yoga and to understand more about how it brings joy to the experience of embodiment. To this day, the depth and richness of the yoga tradition continues to captivate me, expanding my life in new and surprising ways.
My deepest fulfillment comes from being able to share these transformative practices with others in the context of strong and meaningful yoga classes, teacher trainings, immersions, workshops and evenings devoted to bringing the threads of yoga together in body, mind, and heart.
I am also an Acharya and Authorized Teacher of Neelakantha Deep Meditation as taught in Blue Throat Yoga.  I teach individuals a formal practice of deep meditation based on a principle of effortlessness, as well as teaching advanced yoga philosophy for the Blue Throat Yoga School of Meditation Practice and Study. https://bluethroatyoga.com/user/elizabethdoberneck/
I am a senior student of Paul Muller-Ortega, master meditation teacher and one of the foremost scholars of the Shaiva-Shakta Tantric Yoga Tradition. My formal intensive studies began in 2008 and continue to this day. 
My short list of formative yoga teachers begins above all with my first yoga teacher Rudrani Farbman, founder of the World Yoga Center in NYC, whose deep knowledge and eloquent expression of Yoga set me on my path; Mary Dunn, whose impeccable teaching introduced me to the power of alignment; John Friend, original founder of Anusara Yoga, pointed me to the great yoga texts, taught me how to connect them with my practice and how to bring them to my students; Mark Dysckowski, scholar-teacher, opened up the concept of the non-dual for me, first through his books and then in an unforgettable satsang at his home on the ghats of Varanasi.
It is my ardent desire to contribute to the on-going clarification and deepening of the understanding and relevance of the practices, teachings and texts of the Yoga Tradition for our modern practice and for our lives as house-holder yogis engaged in the profound work of uplifting our selves, our communities and the planet.
You can contact Elizabeth regarding yoga philosophy studies and Neelakantha Deep Meditation, as taught in Blue Throat Yoga at edoberneck@gmail.com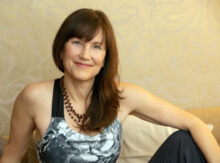 Valerie Herzog, E-RYT200, RYT 500, Anusara-Inspired Yoga Teacher
Valerie is a lifelong practitioner of yoga and a practicing psychotherapist. She finds that blending yoga with therapy can be a most natural approach, as yoga is a form of therapy that is transformational. Valerie has studied with many wonderful teachers: Sheryl Edsall, Chaya Spencer, Todd Norian, just to name a few. She has tremendous gratitude for each one of her teachers, for they have and continue to change her life. In 2005 Valerie became a member of the Yoga Teachers Alliance. She teaches aligned Vinyasa, and Anusara yoga with creative funky flows and inspiring themes.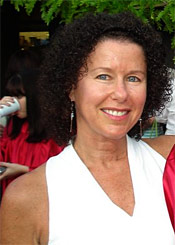 Alison Simpson RYT 200, Anusara Inspired Yoga Teacher
Alison was first introduced to yoga after a move from her home country of Scotland to Australia. She immediately felt the great benefits of the practice and a sense of connection with others in her new surroundings.
It wasn't until she walked through the doors of Shree Yoga, after moving to the United States, that she fell in love with the alignment principles and heart centered themes offered in Anusara yoga.
Jumping in, Alison completed 3 Anusara immersions before taking her yoga teacher training in 2013-14 with Chaya Spencer and Rachel Dewan.
Alison has been teaching yoga to patients undergoing treatment for Cancer through Kula for Karma for over 2 years and through this experience and increased her knowledge of the therapeutic benefits of yoga and meditation.
In her teaching Alison aims to encourage her students to find a sense of connection with their body, mind and spirit. Incorporating asana practice with meditation to gain a deeper awareness of the light within each one of us and a sense of our wholeness.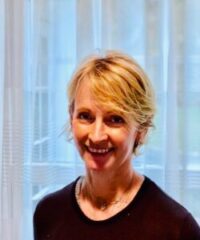 Emi Orozova E-RYT 500,

 

Anusara-Inspired Yoga Teacher
Emi is a traveler and a citizen of Bulgaria, France, USA, as well a lover of people and story-telling. Her first passion, the art of architecture, reflects her love of beauty and structure by combining function and aesthetics with the idea of enhancing the life of others.
She has been practicing yoga for the last 20 years, finding her home in the community of Shree Yoga Studios in 2009 when she met her teacher Chaya for the first time. Her yoga practice deepened with her regular classes, but also through Trainings, Immersions, workshops, retreats, talks, and stories. Emi earned her 200 hour Anusara yoga teaching certificate under Chaya Spencer, and 300 hour advanced teacher training, which opened a new  doorway to sharing the transformative power that yoga brings to the world. 
Emi's intention as a teacher is to lead her students to a deeper understanding and connection with themselves and to help them bring what they experience on the mat to their everyday lives.
Teaching yoga brings joy to her life.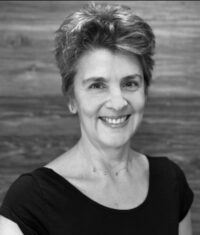 Susan Walsh, E-RYT 500 Formerly Anusara-Inspired™ Yoga Teacher
I began teaching fitness classes in 1990 and became certified to teach yoga classes in 2007.  I have accumulated over 200 hours of therapeutic training, anatomy and specialized studies including NeuroKinetic Therapy level 1 and I am currently working towards becoming a Certified Functional Nutritionist.  My focus is on therapeutics, body mechanics, balance and functional movements to enhance everyday living.  I  have worked with a wide range of people including amputees, numerous joint replacements, piriformis syndrome, balance & strength, Parkinson's, scoliosis, MS, vertigo, TMJ, neck tremors, Osteoporosis, cancer patients, dialysis, post surgery patients, and all aches and pains in-between, anxiety & depression, eating disorders and addiction recovery.  Some students have never practiced yoga, others are life time yogis.  Meditation is a part of all my teachings, two minutes can create change.  My goal is to alleviate discomfort, increase range of motion & flexibility, increase confidence in every day movements, gain better balance, help rebuild posture, create community, and guide people to feel their optimal best by providing tools and support.  I want to help people feel better, live better and enjoy their lives to the fullest.  
In addition to her yoga teaching certification, Susan is an ACE Fitness Instructor, AFAA Personal training, Spin & Step Certified, Nutrition & Cleansing Certification, and is NeuroKinetic Therapy Level 1 Certified.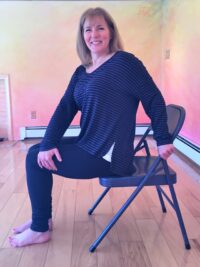 Jan Jeremias E-RYT 200,YACEP
Jan has been practicing yoga since 2006 and teaching since 2010. She feels that Yoga continues to provide her with the tools to handle the "Rollercoaster" of life and is passionate about sharing the teachings of yoga with her students. Jan completed the Ayurveda Yoga Teacher Training with Sara Tomlinson, her yoga teacher training at Naturally Yoga, and a certification in Restorative Yoga from Masala Yoga. She began practicing Anusara Yoga and finds that the combination of alignment and spirituality are perfect for her mind and body. Jan has studied with many wonderful teachers, Sheryl Edsall, Chaya Spencer, Elizabeth Doberneck, Todd Norian and Desiree Rumbaugh and has completed two Anusara Immersions.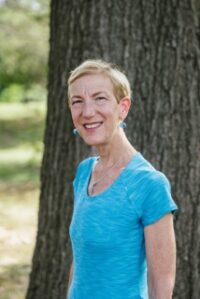 Ronnie Kauder RYT 200,  Anusara-Elements Yoga Teacher
Ronnie has been practicing yoga for more than 25 years and became a yoga teacher in 2015 after completing Yoga Teacher Training with Chaya Spencer at Shree Yoga. She is currently nearing completion of a 300-hour Anusara Advanced Teacher Training. Now retired from her job with the City University of New York, Ronnie's specialty is teaching gentle yoga, focusing on making yoga accessible for everyone through modifications, props and encouragement. Her goal is for her students to feel rejuvenated, both physically and emotionally, after practicing yoga.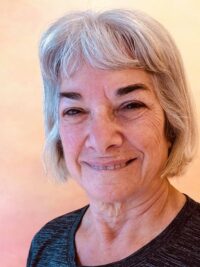 Roseann Lynch

E-RYT 500 YACEP Certified Hatha Vinyasa Yoga Teacher
The art of movement is something that I have always been inspired by. An early student and disciple of Martha Graham, the philosophy that dance should be inclusive of all bodies with a deep form of expression, inspired me. Movement that eliminated the rigidity of traditional ballet she introduced contractions, expansions, building from the ground up, and choreography that represented our experience of life spoke to me. Story telling in dance, the opportunity to speak without words, the breath, the community was very natural to me. Pursuing dance had been my goal until I it was interrupted by other life circumstances. Saying goodbye to dance I found refuge in journaling, painting and eventually finding joy in motherhood, sisterhood, travels, and the exploration of cultures and people all over the world. 18 years ago I became a student of Anusara Yoga at Shree in Saddle River where Chaya and her incredible teachers inspired me with traditional stories and movement in yoga, that led to me getting my certifications. This combined with my studies in Psychology and Executive Coaching inspired me to create a world where anyone can practice the spiritual, physical and emotional experience of yoga. I have now taught yoga in 15 different countries around the world and use it to build communities as a source of inclusion, communication and expression. I also have certificates in trauma informed yoga, yin, adaptive, restorative and yoga nidra.
Whitney Speer, Certified Romana Pilates

 

and the

 

GYROKINESIS

®

 

Method

 

Instructor
Whitney has been a "student" of movement for decades. She was a professional dancer and in 1991 found Pilates, doing it through two pregnancies and recovery from surgeries. She was certified by Romana Kryzanowksa, and has been teaching Pilates since 2000. In 2021, Whitney added to her certifications and is now teaching the GYROKINESIS® method at Shree Yoga. She understands that Pilates and the GYROKINESIS® method are tools that can increase any athlete's performance and longevity. The clients benefit from her focus on how you do an activity, not on what you are doing. She continues to study Pilates, Yoga,  the GYROTONIC® method, and Alexander Technique; in her spare time she Roller Blades, and Hikes. Whitney has received special training from: Westside Dance Physical Therapy's (Marika Molnar) Certificate in Dance Rehabilitation Training and Pink Ribbon Program's Post Operative Workout Recovery Certificate. Visit her website: Visit her website.