Immersion Part Three
Part One | Part Two | Part Three
Shree Yoga Immersion Part Three
Saturday and Sundays 1:00 – 7:00 pm
March 28 and 29
April 25 and 26
May 30 and 31
What is Immersion Three About?
In Immersion Part Three we dive deeper.  We'll take everything we've learned in Parts 1 and 2 and up level it further.  Here are some of the highlights you can look forward to studying and exploring:
Explore the Bhagavad Gita and  the paths of action, knowledge and devotion
Subtle body anatomy including Kundalini and chaktras
Anatomy
Koshas
Doshas
Malas
Three types of meditation
Advanced pranayama
Swadhyaya of self study
Three Bandhas
Positioning of inner body alignments
Pre-requisite
Immersion Parts One and Two with any certified Anusara teacher.
Books
1. The Anusara Immersion Manual
2. Anatomy of Movement by Blandine Calais-Germain Revised Edition available at the studio or your local bookseller
3.  A copy of the Bhagavad Gita.  If you don't own one, we recommend:
The Living Gita; The Complete Bhagavad Gita, by Sri Swami Satchidananda
 The Bhagavad Gita; Translated for the Modern Reader, by  Eknath Easwaran
 The Bagavad Gita: A Walkthrough Guide for Westerners by Jack Hawley 
Also helpful:
Poised for Grace: Annotations on the Bhagavad Gita from a Tantric View by Douglas R. Brooks, PhD.
Light on Yoga by BKS Iyengar
Light on Pranayama by BKS Iyengar
Wheels of Life by Anodea Judith
The Anusara Yoga Teacher Training Manual
Refunds
Refunds are available up until 48 hours before the first class of the Immersion less a $100 Administration fee.  After that time, no refunds will be given.
Questions
Please contact Chaya at 201-822-1131 or chaya@ShreeYoga.com
Register for Part Three Here
Immersion Part III $750 
Your Instructors
Chaya Spencer and Rachel Dewan will co-teach Anusara Immersion Part Three.  Together they bring a wealth of experience, information and integrity.  They will alternate classes in a carefully planned and cohesive fashion to bring you a contiguous learning experience.
Rachel Dewan,  E-RYT 500 Anusara Certified™ Yoga Teacher, YACEP
Rachel Dewan is a Certified Anusara Yoga Teacher and E-RYT500, but more importantly, she is a seeker.  For as long as she can remember, she has read, studied, journaled, listened, practiced, and prayed. Naturally in her adult life this led her to yoga where, from her first class in college in 1995, she experienced a feeling of connection, support and ease. Yoga became a path of learning and lifelong practice that has helped to shape her life in all aspects, reminding her that when we open to the power of grace in every moment, we can choose the life we desire to live.  She has had the blessing of studying and practicing many different styles of yoga, including numerous teacher trainings with some of the world's most renowned teachers all of whom were transformative figures in her life personally and professionally. She has been teaching since 2004 and in addition to classes she also teaches Anusara Immersions and Teacher Trainings, private sessions, yoga retreats, a wide variety of workshops, as well as writing a regular yoga blog.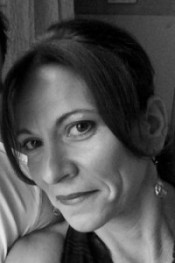 Chaya Spencer, E-RYT 500 YACEP Certified Anusara Yoga Teacher 
Chaya is a certified Anusara Yoga Teacher and the founding director of Shree Yoga. Born and raised in New York City, Chaya has been meditating since the age of 6 and first traveled to India to study mediation and yoga when she was 14.  For the next three years, she traveled all over the world with her meditation and yoga teacher, studying Eastern philosophy, Sanskrit, hatha yoga, Indian music and Indian cooking.  These were in addition to her high school schoolwork, which she did through correspondence. She attended Sarah Lawrence College, which accepted her on the basis of an essay she wrote detailing her extraordinary life experience.  Over the years, Chaya regularly returned to India for extended periods to continue her studies. She received her first yoga teacher certification there in 1990 and her Anusara Certification in 2002. Chaya thus brings to her classes the fruits of her deep and long immersion in the Indian yogic tradition, including a felt knowledge of the yogic texts and the philosophies supporting yoga. A gifted teacher steeped in the wisdom of yoga, her classes offer something for all.