Our Teachers
Shree Yoga's expert teachers are highly trained and qualified to guide you into the practice of yoga and help you advance at your own pace.  They are the reason we are called "The Harvard of Yoga".
Chaya Spencer, E-RYT 500 Certified Anusara Yoga Teacher
  Chaya is a certified Anusara Yoga Teacher and the founding director of Shree Yoga. Born and raised in New York City, Chaya has been meditating since the age of 6 and first traveled to India to study mediation and yoga when she was 14.  For the next three years, she traveled all over the world with her meditation and yoga teacher, studying Eastern philosophy, Sanskrit, hatha yoga, Indian music and Indian cooking.  These were in addition to her high school schoolwork, which she did through correspondence. She attended Sarah Lawrence College, which accepted her on the basis of an essay she wrote detailing her extraordinary life experience.  Over the years, Chaya regularly returned to India for extended periods to continue her studies. She received her first yoga teacher certification there in 1990 and her Anusara Certification in 2002. Chaya thus brings to her classes the fruits of her deep and long immersion in the Indian yogic tradition, including a felt knowledge of the yogic texts and the philosophies supporting yoga. A gifted teacher steeped in the wisdom of yoga, her classes offer something for all. Even the newest and stiffest students report life-changing benefits from her gentle beginner classes, while more advanced students find their lives, minds, and bodies coming back into balance, even during difficult life transitions. Students frequently report that a class was so beneficial, it must have been designed specifically for them. "I think people say that because they come with a certain expectation," says Chaya. "It might be a physical or emotional problem, but whatever it is, they're ready to receive what they need, and that's what happens. Practicing yoga means spending time with yourself and connecting with yourself. If you go to yoga with that intention, it's only natural that you'll draw to yourself whatever you need." Read more about Chaya here.
Elizabeth Doberneck, RYT 500 Certified Anusara Yoga Teacher
Elizabeth Doberneck is a certified Anusara yoga teacher and an authorized teacher of Neelakantha Meditation. She began her teaching in 1995 at the World Yoga Center in New York City where the love of yoga and the yoga teachings was first ignited.  Important past influences include Rudrani Farbman; Iyengar teacher, Mary Dunn; John Friend; Shiva Rea, and philosophy professor, Douglas Brooks.  Elizabeth is a senior student of Paul Muller Ortega, meditation teacher and scholar of the Yoga Tantra.  She is an assistant teacher in the advanced study programs of the Blue Throat Yoga school of Meditation.  
Elizabeth's classes combine a keep knowledge of alignment with intelligent sequencing and artful theming to create a strong and meaningful practice.
Rachel Dewan,  E-RYT 500 Anusara Certified™ Yoga Teacher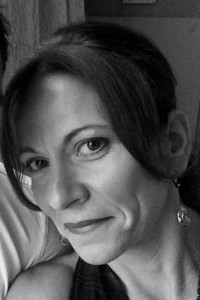 Rachel sought out yoga 10 years ago to help cope with the physical aches & pains that are the gifts of a performing musician, and soon found not an exercise system, but a way of life. Yoga has become a path of learning that has helped her to shape her life in all aspects, reminding her that when she opens to the power of grace in every moment, she can choose the life she desires to live. Rachel  has been actively teaching  yoga since 2004, practicing and studying extensively since 2002. In addition to classes and workshops she teaches Yoga and Pre-nantal Teacher Trainings. She has experience teaching Yoga Therapeutics and recently finished an 18-month intensive study incorporating Yoga and Jewish Spirituality. It is her ultimate goal as a teacher to cultivate a sense of community in her classes, bring a sense of lightness and joy to the students through an ever-expanding and playful asana practice, and help them to strengthen their connection to their own unique and divine nature.
Karon Shovers Goldsmith, E-RYT 500, Anusara Certified Yoga Teacher
Karon has been practicing and studying yoga for over 17 years, during which time she has completed over 2,500 hours of teaching groups, workshops and trainings and has earned her ERYT500.  Her areas of expertise include Women's Health, Restorative and Therapeutic Yoga. Encouraging playfulness and creative expression, Karon incorporates alignment and therapeutics in all of her classes and workshops,  gently, but perceptibly, raising her students' practices to the next level and helping them to step into Grace. Starting with the Iyengar method, Karon has, throughout her journey,  explored many different styles of yoga, and studied with a variety of accomplished and respected yoga Masters, such as Eric Schiffman, Ana Forrest, Rod Stryker, Ellen Saltonstall, Desiree Rambaugh and Todd Norian.  Karon has also completed Shiva Rea's Teacher Training, and, after achieving Anusara Teacher Training Levels I and II, she credits the Universal Principles of Alignment ™ with unveiling the spiritual and emotional aspects of her physical practice.  In addition, Karon has completed the Anusara Therapeutics Teacher Training, which has given her great skills in healing injuries through the use of yoga and alignment. As an important complement to Karon's asana practice, she has completed intensive studies of Tantric philosophy (which is grounded in an understanding of intrinsic goodness) under the world-renowned scholar Paul Muller-Ortega. Since completing Professor Muller-Ortega's "Entering the Heart of Shiva" year-long meditation program in 2010, Karon's practice has been enhanced with the Tantric intention of connecting to the greater good–connecting to the intrinsic goodness of ourselves and the Universe. Visit Karon's website and blog at www.KaronShovers.com  
Valerie Herzog, RYT 500, Anusara-Inspired Yoga Teacher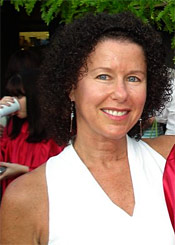 Valerie is a lifelong practitioner of yoga and a practicing psychotherapist. She finds that blending yoga with therapy can be a most natural approach, as yoga is a form of therapy that is transformational. Valerie has studied with many wonderful teachers: Sheryl Edsall, Chaya Spencer, Todd Norian, just to name a few. She has tremendous gratitude for each one of her teachers, for they have and continue to change her life. In 2005 Valerie became a member of the Yoga Teachers Alliance. She teaches Vinyasa, Anusara, Restorative, Children's and Chair Yoga. Valerie especially enjoys teaching upbeat flow classes with inspiring sound tracks.
Susan Walsh, RYT 500 Anusara-Inspired™ Yoga Teacher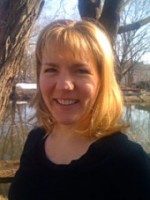 Susan has been drawn to the practice of yoga since her first class in 2000. Through her teachings she hopes to inspire others to discover the many gifts yoga has to offer both on and off the mat. Her classes focus on alignment and feeling good. Susan completed her first training in 2005 which was Angel Yoga Children's Teacher Training.  She taught kids for 2 years and then went on to complete her 200 hour teacher training in 2006 and then the three Anusara Immersions the following year.  Susan completed her 500 hour certification in 2015.  Susan has focused many of her studies on therapeutics, totaling over 100 hours, to help students and private clients get back to feeling their optimal best. Susan has also been a certified Aerobics Instructor through ACE since 1990 and was certified in Personal Training from AFAA in 1992. Susan is blessed to have so many amazing teachers in her life including her husband and two wonderful children.
Kent Lindemer
Kent Lindemer, M.F.A. has an intense passion for and an extensive background in yoga, dance and bodywork.   After graduating from the University of Nebraska-Lincoln with a B.A. in Theatre Arts, Kent danced and choreographed both nationally and internationally with Pilobolus Dance Theatre from 1989-2000. After obtaining certification in massage therapy and bodywork, Kent worked two national tours with the Broadway musical Swing! as massage therapist, aerial bungee rigger and trainer.   Concurrently, Kent continued his studies in yoga with John Friend as an affiliated Anusara teacher and also with Prof. Douglas Brooks. Kent completed Advanced Teacher Training with Richard Freeman and taught Ashtanga Yoga at The Yoga Workshop in Boulder, CO.  Most recently, Kent earned an MFA in Dance at the University of Washington. As a result of these multifaceted yet interconnected experiences, Kent has developed a uniquely rich knowledge base and style of teaching which blends together elements of his experience in dance, anatomy, Ashtanga and Anusara Yoga, his own style of Nata Yoga, Nada Yoga, and Partner Yoga.  Kent enjoys teaching workshops and classes nationally and abroad and has done so since 1995.  He is thrilled to be teaching primarily in the Anusara style at Shree and is most grateful to his wonderful family and friends.  Infinite thanks go to Maria Cristina Mendoza Vidal and Martin Prechtel.
Jan Jeremias RYT 200
Jan has been practicing yoga since 2006 and teaching since 2010. She feels that Yoga continues to provide her with the tools to handle the "Rollercoaster" of life and is passionate about sharing the teachings of yoga with her students. Jan completed the Ayurveda Yoga Teacher Training with Sara Tomlinson, her yoga teacher training at Naturally Yoga, and a certification in Restorative Yoga from Masala Yoga. She began practicing Anusara Yoga and finds that the combination of alignment and spirituality are perfect for her mind and body. Jan has studied with many wonderful teachers, Sheryl Edsall, Chaya Spencer, Elizabeth Doberneck, Todd Norian and Desiree Rumbaugh and has completed two Anusara Immersions.
Jessica Addeo RYT 200
Jessica Addeo has been intensively studying and practicing Anusara Yoga for over a dozen years.  She has completed two 3 part Immersions and is currently refining her teaching skills with her second 200 hour teacher training program at Shree. In addition to teaching yoga, Jessica works as a pediatric occupational therapist. She frequently uses yoga in her therapy as a means of facilitating development in children with varying abilities. Jessica began to study yoga in 2003 as a form of exercise but discovered it is so much more. She learned that yoga is a means of meaningful conversation with herself that deeply affects her on every level. Jessica hopes to engage others in deep conversation with themselves in her classes as a means of "paying it forward" for all yoga has done to enhance her life. Her practice is inspired by the belief that the relationship we have with ourselves deserves the same time, attention and space as all the other relationships in our lives.
Whitney Speer, Certified Romana Pilates Instructor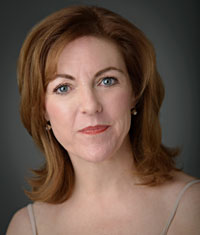 Whitney has been a "student" of movement for decades. She was a professional dancer and in 1991 found Pilates, doing it through two pregnancies and recovery from a surgery. She was certified by Romana Kryzanowksa, and has been teaching since 2000. She understands that Pilates is a tool that can increase any athlete's performance and longevity. The clients benefit from her focus on how you do an activity, not on what you are doing. She continues to study Pilates, Yoga, Gyrotonics, Alexander Technique; and in her spare time she Roller Blades, Hikes, and keeps up with teenagers and a pit bull. Beyond the Romana's Pilates Certification, Whitney has received special training from: Westside Dance Physical Therapy's (Marika Molnar) Certificate in Dance Rehabilitation Training and Pink Ribbon Program's Post Operative Workout Recovery Certificate. Visit her website: http://essentialmovementnj.com